Deadlines:
October 1st: Winter catalog (late Jan-March)
January 15th: Spring catalog (late April-June)
June 1st: Fall catalog (late Sept-mid Dec)
Each term, we have 150-185 instructors, many of them returning year after year. Why do they do it?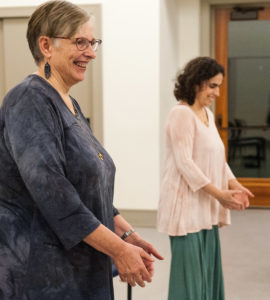 "I have learned more about the topic I was passionate about and made friends!"
"MALT does the heavy lifting of helping to organize your class, so you can focus on sharing your story and enthusiasm for the topic."
"I teach for those "light bulb moments- when I can help someone connect the dots!"
For 40 years, MALT has offered live classes taught by neighbors for their neighbors in the surrounding communities. Like many organizations, MALT has had to make a big pivot, converting as many classes as possible to an online format. We expect classes to continue online with very limited in-person options for the Fall 2020 term.
Why teach now?
Offering an online class means people can join you from anywhere in the world! Family members from different states virtually exercised together in Dance-It-Out! Fun Fitness this spring.
A broader reach for participants can translate into not only more students, but also a more lively class.
Never taught an online class before? Here's a great opportunity to put your toes in the water and learn new technology, assisted by MALT staff.
There are LOTS of online classes being offered now, but we believe people want to support our local knowledge experts and be part of the MALT community.
Tips for proposing a class for Mt Airy Learning Tree:
Please look at our current offerings to get an idea of what kinds of classes we run, what we charge, timing of classes, etc.
We set a course minimum of 3-5 students, depending on the class. While we certainly hope more students enroll, if it has met this minimum, MALT expects you to teach.
You will need to provide your own speakers, cd or dvd player, and any other additional equipment if needed.
The majority of our classes are aimed at adults. If your class is also appropriate for kids and teens, let us know a minimum age and whether or not they need to be accompanied by an adult. You will need to provide your clearances in order to teach students younger than 18 years.
MALT support:
MALT offers a series of "Tune-up Tuesdays" via email and social media, designed to give you tips on training that you can apply to other aspects of your professional life. Joining the community of instructors also offers opportunities to learn from other long-time instructors.
Zoom one-on-one training offered for Zoom "newbies"!
MALT will advertise your class by including it in our online catalog and general semester promotions. New classes will benefit from YOUR OWN promotional efforts. If you have a network of potential students, spread the word to them directly!
Payment and Class Discounts:
We generally charge $8-$12/hour, ending in 4 or 9 (ex. $34 or $99). Exceptions are possible with classes involving a lot of additional equipment/expertise.
Instructors are paid 40% of the course fee at the end of the term for classes held online.
Have your own ZOOM Pro account? Instead of MALT providing students with the Zoom link for the class, you will be responsible for this, communicating with your students, and your payment goes up to 50% of the total course fee.
You will receive up to a 50% DISCOUNT for classes you want to take as a student for the semester!
Winter proposals are due October 1. Fill out the form on the next page.